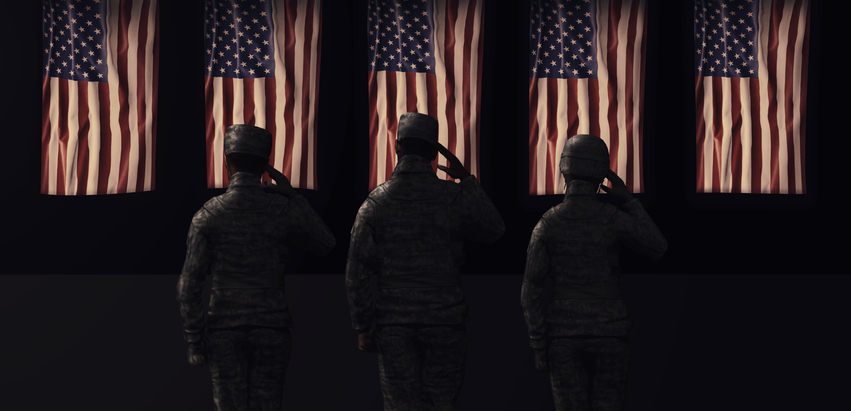 Veterans Crisis Line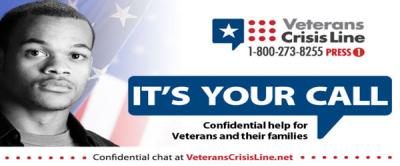 The Veterans Crisis Line connects Veterans in crisis and their families and friends with qualified, caring Department of Veterans Affairs responders through a confidential toll-free hotline, online chat, or text. Veterans and their loved ones can call 1-800-273-8255 and Press 1, chat online, or send a text message to 838255 to receive confidential support 24 hours a day, 7 days a week, 365 days a year. Support for deaf and hard of hearing individuals is available.

More about the Veterans Crisis Line
Through the Veterans Benefits Administration (VBA), the Department of Veterans Affairs provides a variety of benefits and services to Servicemembers, Veterans, and their families including, Disability, Education and Training, Vocational Rehabilitation and Employment, Home Loan Guaranty, Dependent and Survivor Benefits, Medical Treatment, Life Insurance, and Burial Benefits.
Summary of VA Benefits (Click to download)
The Summary of VA Benefits provides information on compensation, education, health care, home loans, insurance, pension, vocational rehabilitation and employment, and burial and memorial benefits.
More detailed benefit brochures can be found at https://benefits.va.gov/BENEFITS/.
VA Benefits for Service Members
There are a variety of VA benefits available to Service members.
VA Benefits for Service Members Fact Sheet (click to download)
To determine your eligibility and how to apply for benefits, please visit the Department of Veterans Affairs.

eBenefits is a joint VA/DoD web portal that provides resources and self-service capabilities to Veterans, Service members, and their families to research, access and manage their VA and military benefits and personal information. Click here to download the eBenefits Fact Sheet.
For more information on eBenefits, please visit eBenefits.
Center for Minority Veterans
The Center for Minority Veterans assists the Department of Veterans Affairs to "keep the promise" by acting as facilitator, change agent, strategic thinker, honest broker and cheerleader to the men and women of VA in executing its MISSION. First and foremost the CMV is dedicated to serving all veterans regardless of race or ethnicity.

Center for Minority Veterans Fact Sheet (click to download)
Website: http://www.va.gov/centerforminorityveterans/
Center for Women Veterans
The Center serves as an advocate for a cultural transformation (both within VA and in the general public) in recognizing the service and contributions of women Veterans and women in the military, and in raising awareness of the responsibility to treat women Veterans with dignity and respect.

Center for Women Veterans Fact Sheet (click to download)

Website: http://www.va.gov/womenvet/
Returning Service Members (OEF/OIF)
Veteran Affairs offers a variety of services and benefits to returning service members (OEF/OIF). Take advantage of the benefits the VA offers
Website: http://www.oefoif.va.gov/